Submitting Final Grades
Entering final grades is performed in Access Stout. Follow the directions below for entering final grades.
1. From the Stout Logins page, select Access Stout. If required, log in using your Stout credentials.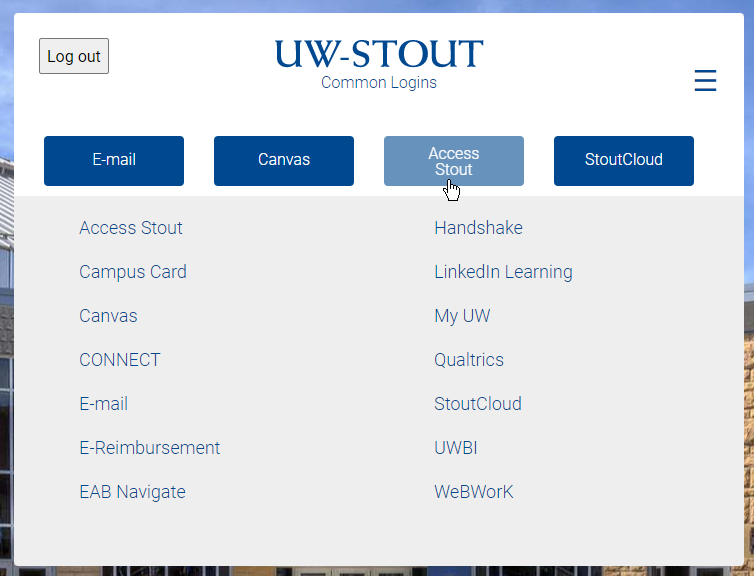 2. From the top left, choose Main Menu, then Self Service, and Faculty Center.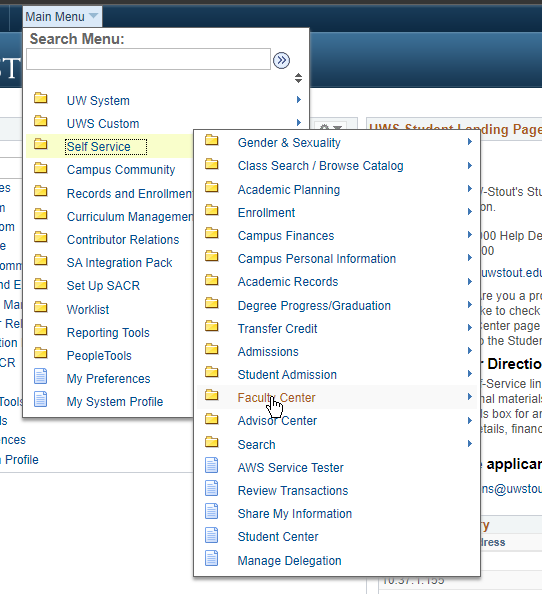 3. Select My Schedule from the Faculty Center options.


4. Select the Grade Roster icon to the left of the Class Title you would like to enter grades for.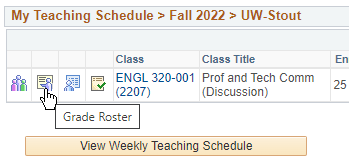 5. From the drop-down menu to the right of each student's name, select the grade earned.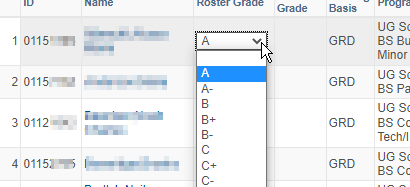 6. At any point in your grading process, you can select Save to save your progress.

7. When you're ready to submit your grades, select Ready to Review within the Grade Roster Action box at the top of the page